ONE Hour of Revisions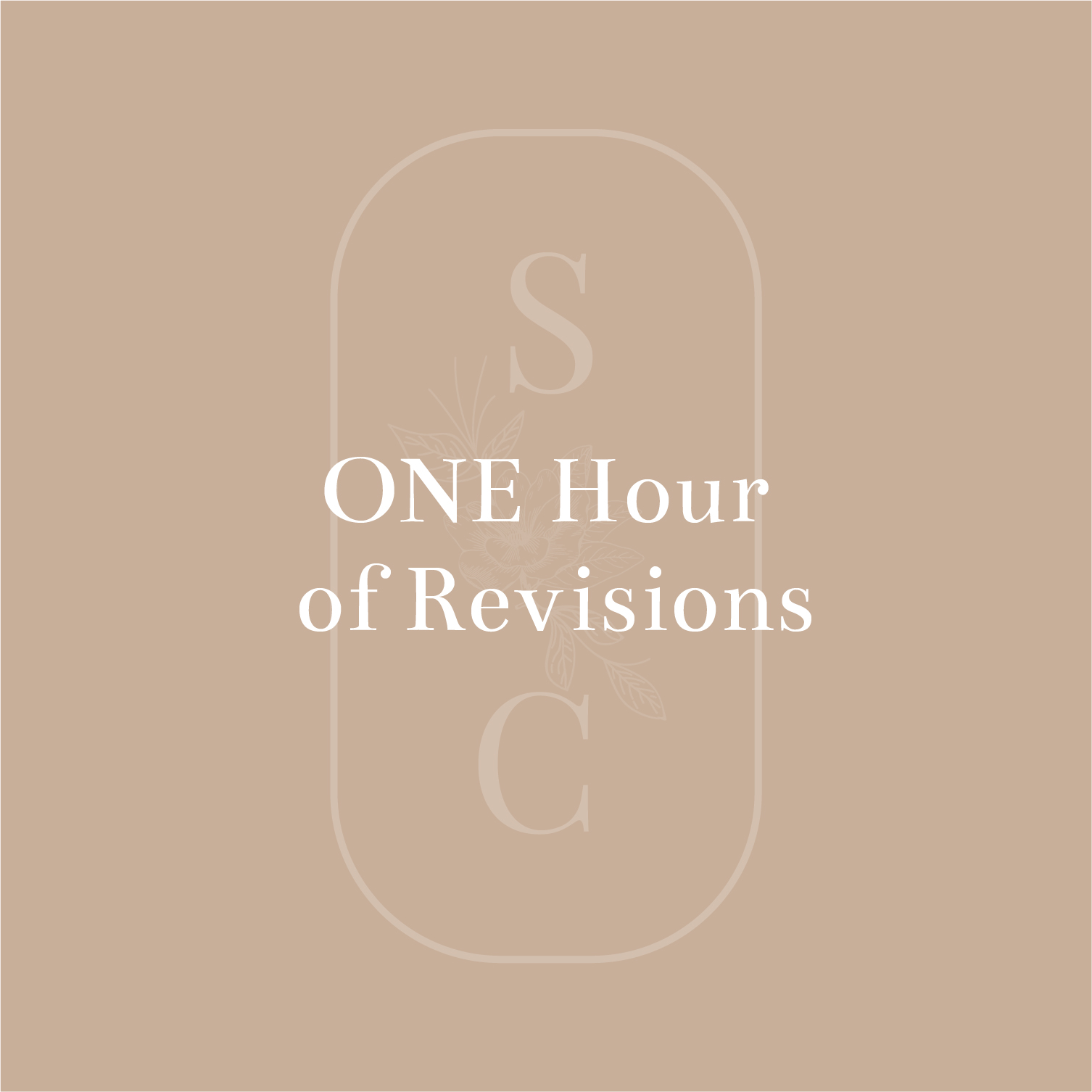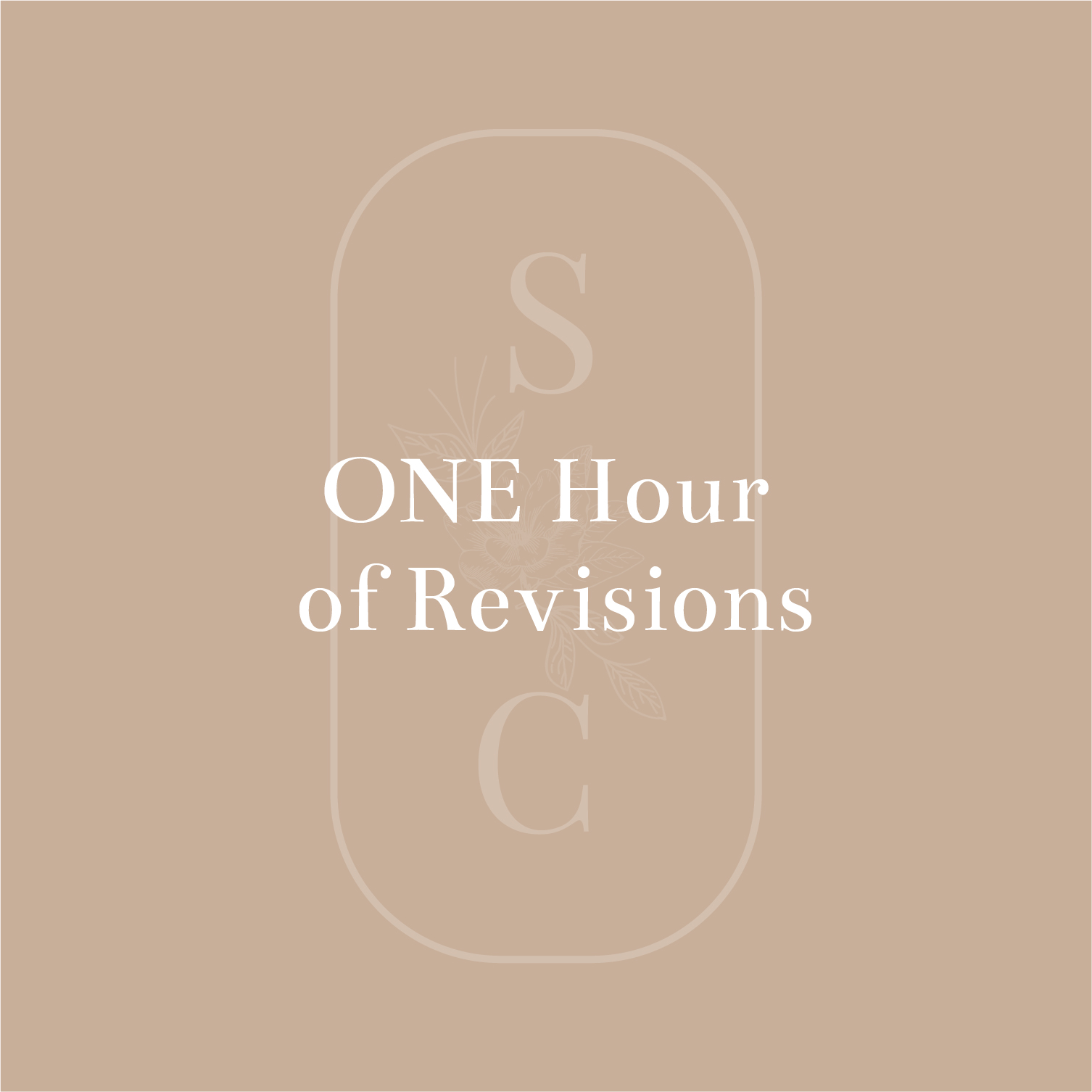 This is for ONE HOUR of revisions (changes) to your chosen branding colletion. This purchase can be used for specific change requests such as colors, fonts, alignment of the elements, etc.
How Does This Work?
In the "ADDITIONAL INFORMATION" box that appears after clicking the PURCHASE button, please fill out:
What changes would you like to make in the design during one hour and we will send the updated watermarked files for review within 1-3 business days.
Name of the Branding Collection you've chosen
**Please note: If the changes you request might take longer than one hour, we will let you know prior to beginning. In this case, you would need to purchase another hour of our work before we proceed.